Eli arrived with us in May 2019, he was a spritely and big character at the rescue and captured the hearts of many a volunteer and dog walker. Eli was then adopted in March 2020 after spending a period of time in foster due to a health issue.
In the home Eli was well-behaved and was a very loved boy. Unfortunately, due Eli came back to the rescue centre in March 2022 after some incompatabilities with his owner. Since coming back to the rescue Eli has been his fun-loving and affectionate self with the staff and volunteers.
He is able to walk on lead but will need a few days to get to know his new owners before he heads out into the world. He does have experience in the home, but no home is identical, so he may be a bit nervous until he has settled in properly.
Eli is overweight and has been placed on a diet whilst at the rescue - this will need to be continued in the home until he reaches a healthier weight range.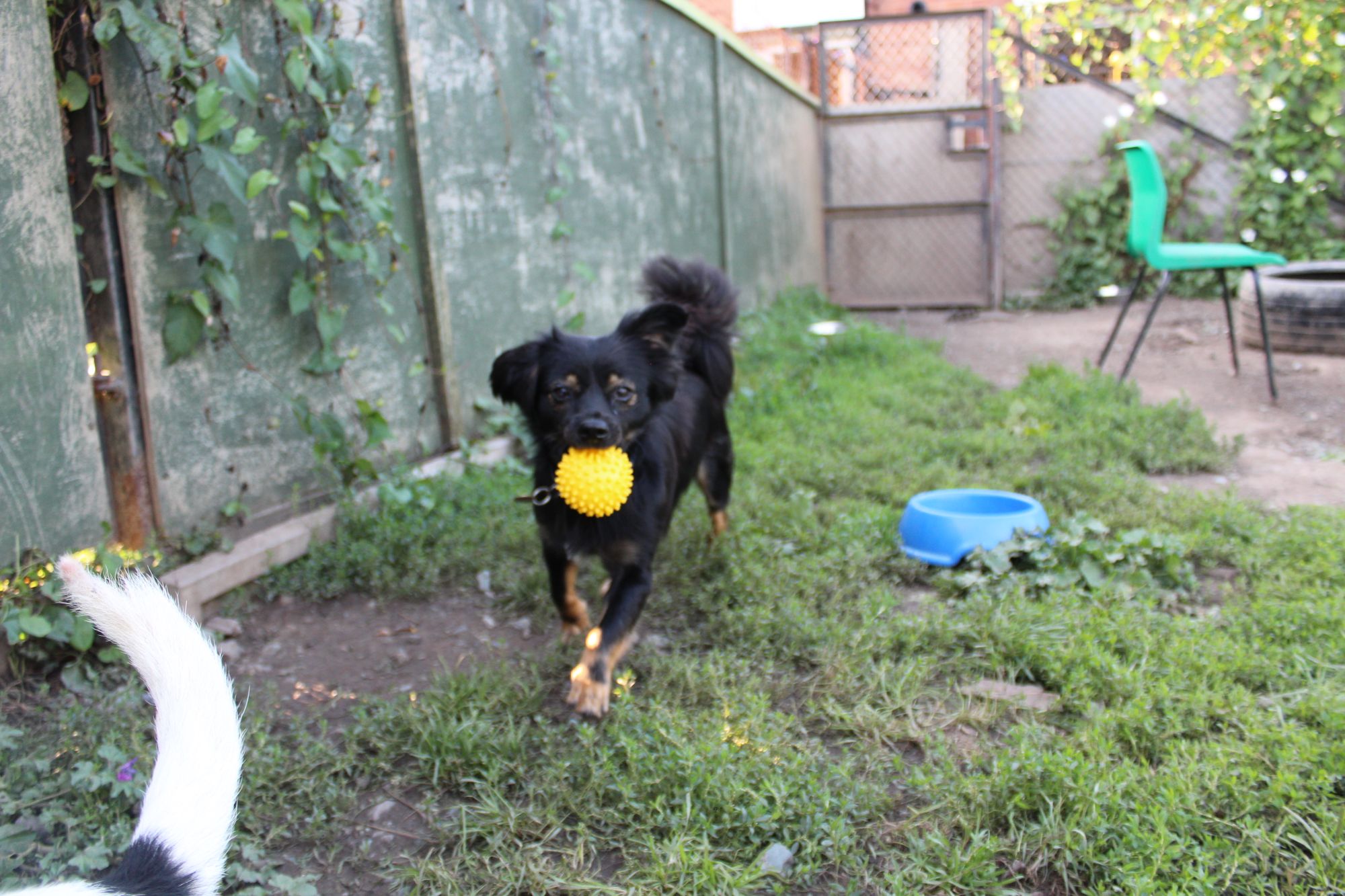 He is currently under assessment with other dogs after spending so long as an only dog in the home. Eli is very toy oriented and this is something to be mindful of. He enjoys playing with his friends at the rescue but can be wary of larger dogs.
He is very loving when he gets to know you, but will need an adult-only home that will not push Eli into situations he is not comfortable with. He must live in a home with children over the age of 16 years.
Eli cannot live with cats.
Eli does have an ongoing medical issue which sadly, will put many applicants off (we really hope it doesn't as he's an absolute superstar!) we will discuss this with a potential adopter.
Is Eli your perfect match?
Click the button below to start the adoption application process!